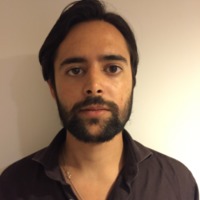 Upadhyaya
Kartik
Kartik Upadhyaya is a normative philosopher whose present research explores political hypocrisy in the context of the COVID-19 pandemic, and the mental health implications of social media criticism. Kartik completed a Research Fellowship at the Yeoh Tiong Lay Centre, King's College London, supported by REPHRAIN, and completed his PhD in Philosophy at the University of Warwick. Kartik's thesis investigates the morality of hypocritical blame, and the problem of standing to blame. Before undertaking doctoral research, Kartik read the MsC in Political Theory at the London School of Economics, and Philosophy, Politics & Economics at the University of Warwick.
Publications (selection):
Upadhyaya, K. 'The Good and the Wrong of Hypocritical Blaming' Utilitas (forthcoming).
Upadhyaya, K. 'Taking Hypocrisy to School', with John Tillson. Pedagogies of Punishment: The Ethics of Discipline in Education (2023: Bloomsbury Press).

Upadhyaya, K. Review of Elinor Mason, Ways to Be Blameworthy, Ethics 130 (3), 2020.
https://doi.org/10.1086/707218